Skip to Content
Check Engine Light On? We'll Check it for Free!
Call for a Free Appointment! No Obligation.
Financing Options Available
Expert Auto Repair in Gastonia, NC
Being without your car can be an inconvenience. AAMCO Gastonia provides speedy service to get you back on the road as fast as possible. Our team of technicians delivers reliable work at affordable prices; our garages have the advanced diagnostic equipment needed for all makes and models of vehicles. While we work, we keep you up-to-date on your vehicle's progress, so you will know when you'll be driving again. If you are experiencing issues or need routine maintenance, bring your car in today.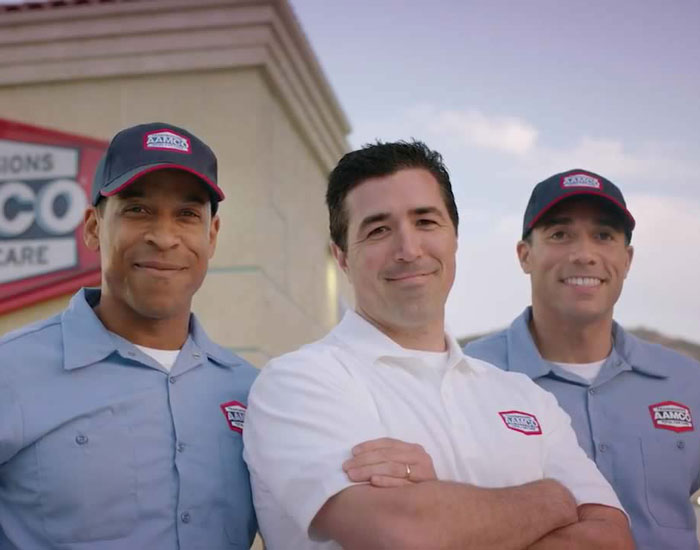 The AAMCO Gastonia Mission
We're passionate about our work, dedicating time and effort to providing you with the care your car deserves. Here are some reasons why you can feel comfortable taking your vehicle to AAMCO Gastonia for all your auto repair needs:
All auto repairs are backed with a comprehensive warranty
Expert knowledge of factory-recommended maintenance and general auto repairs
We're a small-town-feel company that is supported by a national chain of resources available to us
We provide complete state-of-the-art computer and electronic diagnostics to correctly analyze what needs to be fixed in your vehicle
Free towing with any significant transmission or auto repair
Payment Plans with No Credit Check
Reliable Transmission Repair for Gastonia, NC Drivers
Whether you drive a manual or automatic transmission car, you can count on AAMCO Gastonia for all your transmission repair needs. We are a full-service repair center, but we specialize in transmission repair and replacements for all makes and models of vehicles. Transmission repair can be one of the most expensive fixes on your car, but with preventative maintenance from our team, you're less likely to need a replacement. If you are noticing gears slipping, strange noises coming from under your hood, strange smells, grinding sounds, or leaking fluid, you may have an issue with your transmission. Transmission issues should be dealt with immediately so further damage doesn't happen. Bring your vehicle in today!
Schedule Your Appointment Today!
Book Your Car Repair Service
Phone
Address
225 E Garrison Blvd
Gastonia, NC 28052
Hours of Operation
Monday: 8:00 AM – 5:00 PM
Tuesday: 8:00 AM – 5:00 PM
Wednesday: 8:00 AM – 5:00 PM
Thursday: 8:00 AM – 5:00 PM
Friday: 8:00 AM – 5:00 PM
225 E Garrison Blvd, Gastonia, NC 28052, USA